Shelf system upright rack roll forming machine
Description of shelf system upright rack roll forming machine:
The Shelf system roll forming machine is include the shelf upright rack system, shelf beam system, the shelf panel system and the connecting bracing system . The shelf system is made mainly by the cold bending roll forming machine. For example, the upright rack machine is formed by the upright roll forming machine, the Beam profile is formed by the beam roll forming machine, while the panel can be formed by the roll forming machine and the bending machine. also the connecting brace and other parts needed can be made by the punching press.You can know more upright rack roll forming machine information form this article.
Advantage of shelf system upright rack roll forming machine
Our shelf system upright rack roll forming machine supports the material thickness from 0.8 to 1.5mm. And the working speed could reach 25 m/min. For installation easy, most of the rack has holes, so the machine has to be desinged with punching station. Through checking the following working process to know more about the elements of the roll forming machine:
Hydraulic De-coiling---Material guiding---Levelin---Hydraulic punching---Roll forming---Length sizing---Cutting the panel---Panels to the collecting platform---Finish.
Metal Storage Rack Roll Forming Machine:
(1) Shearing method:It adopts the hydraulic drive and automatic location to decide the dimension and cut the target products.
(2)Material:GCR12,Quenching Oil HRC58-62°C
(3)Length :automatically cut in specified length
upright rack roll forming machine

features

:
(1) Simple in construction,beautiful in appearance as it takes structural steel for welding in the whole. It is good in bearing capacity.
(2) For making sure the quality and capability of equipment, other parts of the machines were bought from well-known enterprise.
(3) It specifies length, shape, punching position, cutting position automatically and accurately, so the product is beautiful in head and end shape.
(4) Easy to install and use, it is good for factory use.
(5) low noise but high efficiency.
Here is a picture of our shelf system upright rack roll forming machine for your reference.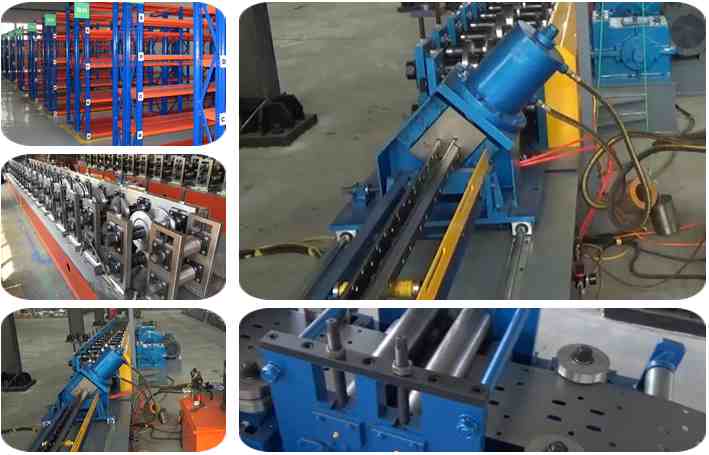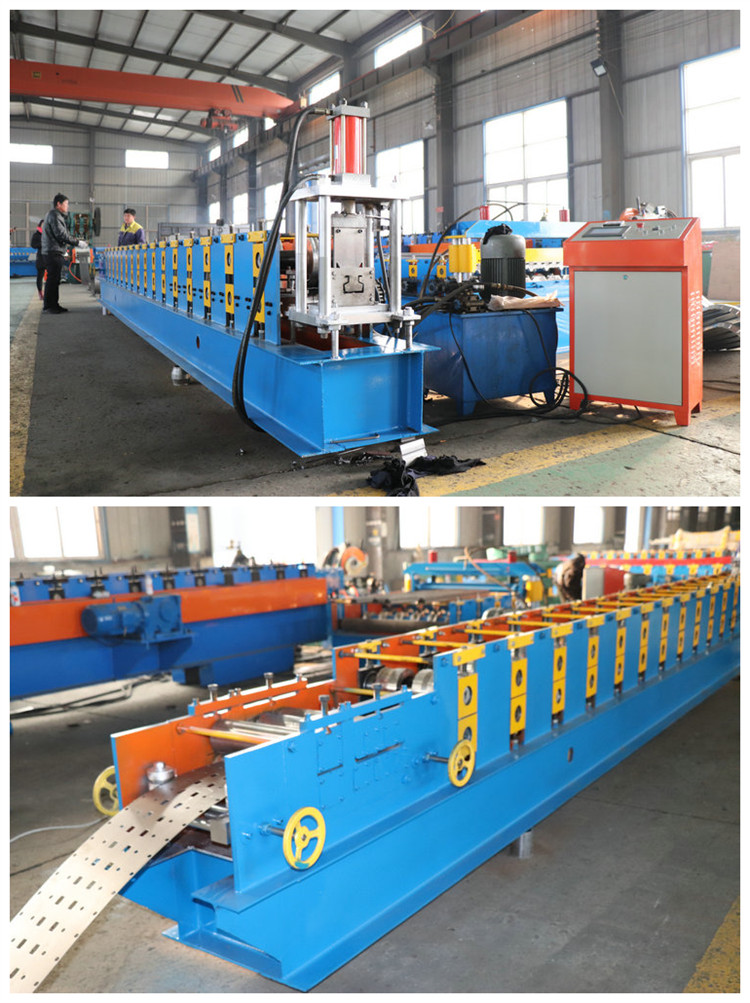 The products application of shelf system upright rack roll forming machine